Information about Field Trips led by Pam
Lake Louisa State Park
Date: Thursday, April 6, 2021
Location: Directions 50+ minutes
Carpooling will be available from La Hacienda Rec Center, 1200 Avenida Central, Lady Lake, FL 32162, at 8:00 am. See Information about Field Trips led by Pam.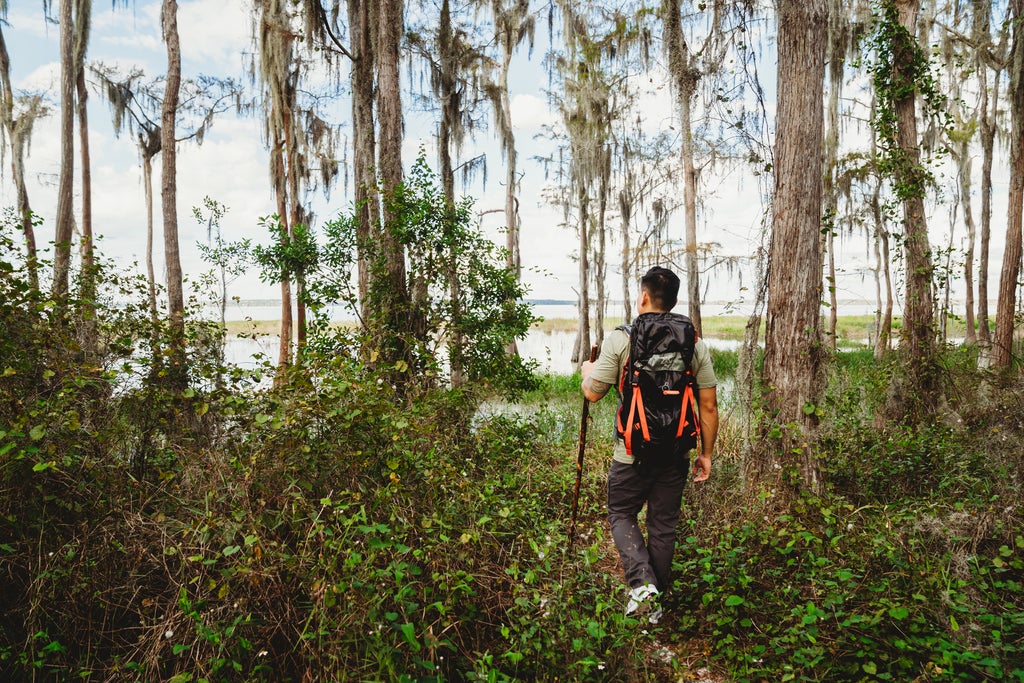 The park manager has arranged a tour of the park on a tram that seats 30 - pulled by a vehicle. Anyone who would like to hike any of the trails can do so after the tram ride. There will be a ranger on the tram who will talk about the park and this should be very interesting.

Please sign up at the March meeting. Lake Louisa State Park is in our backyard at Clermont. Learn what it has to offer a Florida native plant lover. It lies within the region known as the Green Swamp. The Green Swamp is a vast 870-square-mile wetland. Four major rivers originate from the swamp. They are the Hillsborough, Withlacoochee, Peace, and Ocklawaha Rivers. The basin-like terrain of the Green Swamp allows the area to act as a natural water storage and flood control area. Two waterways, Big Creek and Little Creek flow through the park and into Lake Louisa. The wetlands surrounding these creeks were unsuitable for agriculture and therefore remain relatively undisturbed. They now provide great opportunities for nature study and wildlife observation. Water quality in the park is high, and Lake County has used Bear Lake as a standard for measuring the health of other lakes in the area. However, pollutants threaten many of Florida's water resources. Ask a ranger how you can help keep Florida's waterways clean and beautiful!
There is an admission fee to Florida State Parks - individually, by car, or by annual pass.
Paynes Prairie Sinkhole
Date: Tuesday, Jan 10, 2023
Location: This is just south of Gainsville.
Time: We will meet to carpool at Eisenhower at 8:45 am in the parking area all the way to the left - facing the building.
This trip will be about a mile - longer if participants want to go further. This is over sandy uneven terrain and you must wear closed-toed shoes. The ranger is Kevin Patton and for those of you who were at the Gold Head trip, you know how good he is. Space is very limited. Call me at 352 750 2420 (NO TEXTS!) or sign up at the Oct meeting. I am planning to go to Gainesville to Trader Joe's after the trip and somewhere in Gainesville for lunch.
December Speaker
Brian Law will speak our December meeting about the native plants in this area.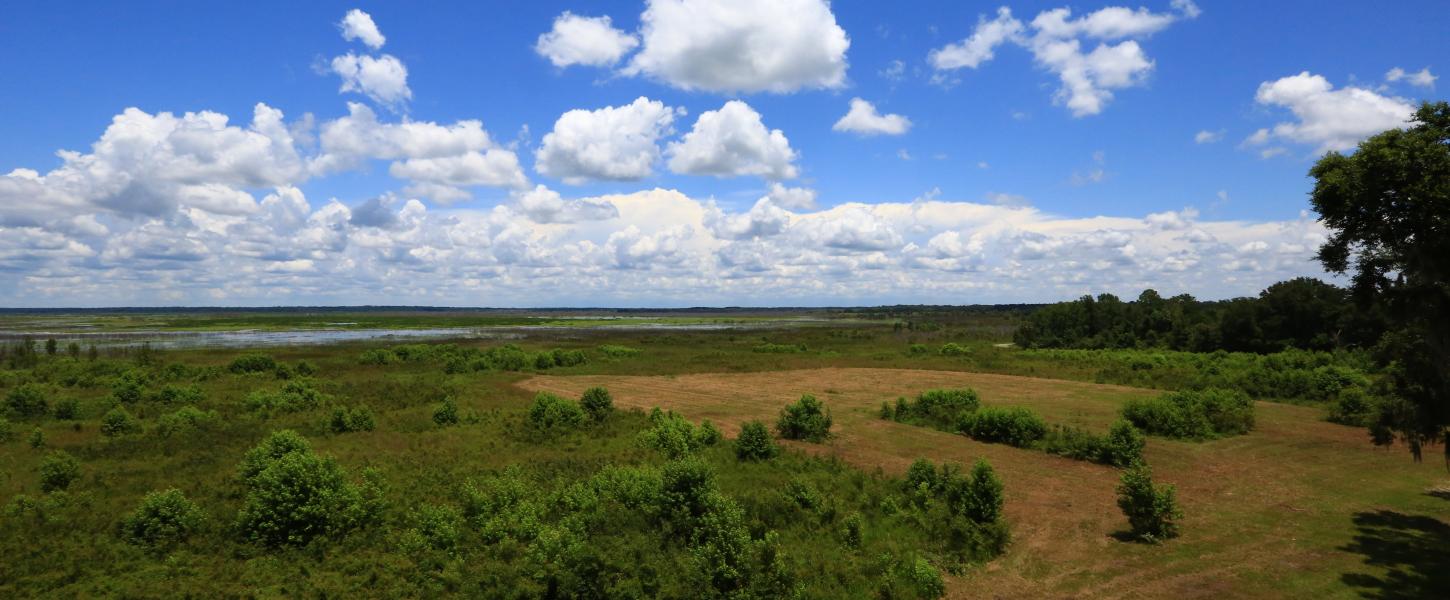 ---
Information About Field Trips led by Pam Powell
Pam will meet you at La Hacienda Recreation Center to carpool. Each field trip will post a meeting place and time for members who are driving or carpooling on their own. Contact: Pam Powell 352 750 2420.
It is a good idea to have a hat, wear closed-toe shoes, and bring water, a snack, and bug repellent.
If there are any changes, further details will be posted above next to the trip description.
All attendees for TVFNPS trips are asked to sign a waiver. Attendees must be a FNPS member.
Pam asks that all passengers pay their driver $10.
NOTE: Sign-up sheets will be available at our regular meeting on the 4th Friday of the month (Meeting Dates). FNPS membership forms and dues are accepted at the meeting or you can join online at www.fnps.org.
-->