Information about Field Trips led by Pam
Lake Griffin State Park
Date: December 13, 2022
Location: Lake Griffin State Park
3089 US-441, Fruitland Park, FL 34731
Google Directions
Time: 9:00 am Meet at Lake Griffin
Car Pools: There will be no arranged carpooling since it is so close, but if you want a ride please call and let me know. Pam Powell at 352 750 2420 (NO TEXTS!)
Cost: Per Vehicle Admission Allows admission for 2 to 8 people per vehicle;
over 8 people requires additional per person fees
$5.00 - $10.00** State Park Yearly Passes apply.
Please sign up. If you are not going to be at the meeting to sign up please call Pam Powell at 352 750 2420 (NO TEXTS!)
Lake Griffin is a beautiful state park right out our back door. Our chapter is maintaining the entrance area with native plants. The area is dedicated to Steve Turnipseed, our founding president.
Resident Ranger Jan Wichterman will be leading us on a 1.8-mile hike along the Spur Trail. Jan will walk us through swamp and sandhill habitats teaching us about flora and fauna along with some park history.
The terrain is relatively flat with some sand and tree roots so hiking boots or sturdy shoes are recommended. Last year after we had walked the mile around the trail, we kept on going to see the huge oak and other areas of the park. Bring drinking water. There is water available from spigots at the park.
There is bathroom availability with flush toilets at both Big Cypress and Lake Griffith.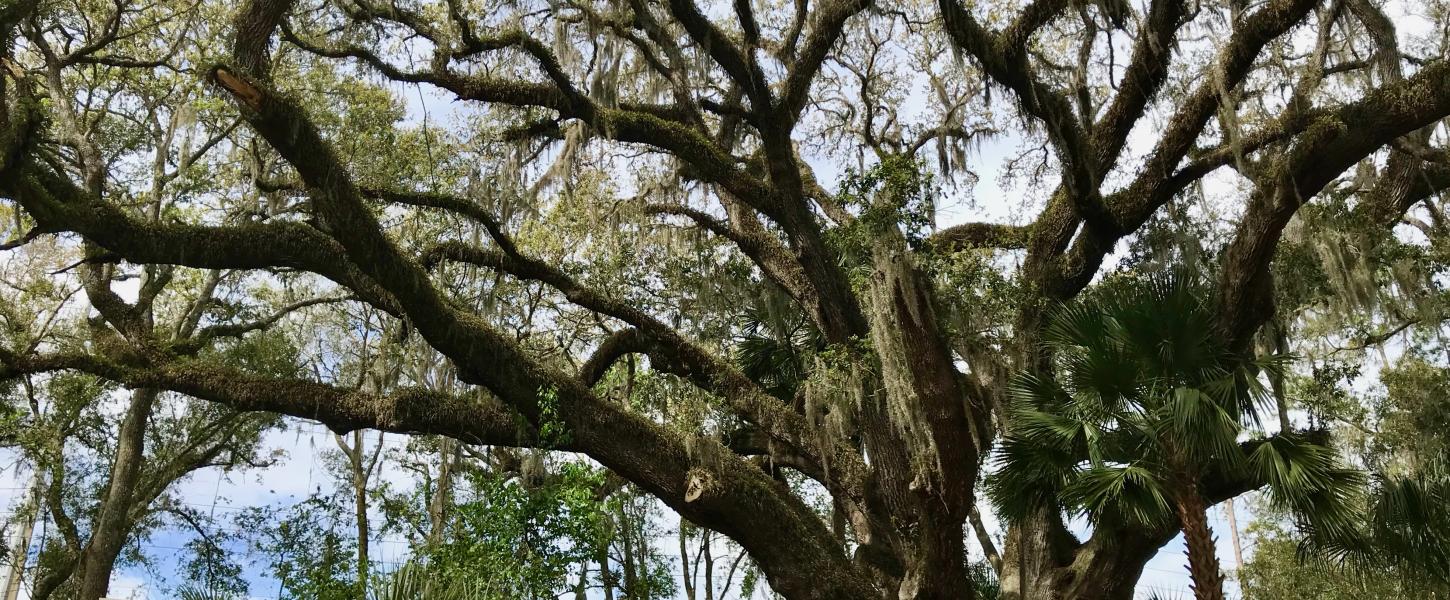 Completed Trips
Blue Heron St. John's River Boat Trip
Lake Woodruff is a National Wildlife Refuge. It is home to a wide variety of wild life.
We will now be going on the boat from 5PM to 7PM because of daylight savings - and so leaving Paradise Rec Center at 3:45PM. Also there will be no dinner plans since it will be late when we get back.

Date: March 29, 2022
Time and meeting place: We will be leaving from Paradise Rec Center at 3:45 pm. Please meet on the left side of the main parking lot facing the front entrance.
Captain Josh is going to take us on a 2-hour trip on the river up the tributary that leads to Woodruff National Refuge and goes thru the Ocala National Forest. We are going at 5 pm so we can see the birds coming in to roost for the night. He will talk about the native aquatic plants and native plants along the shoreline. The cost is $20 per person.
Swallow-tailed kite
The refuge supports the second-largest pre-migration roost of swallow-tailed kites in the United States.
To sign up call Pam Powell 352 750 2420 or you can sign up at the meeting in either Jan or Feb.
Address
Lake Woodruff NWR
2045 Mud Lake Road
DeLeon Springs, FL 32130
Phone 386-985-4673
https://goo.gl/maps/Dfpx5KTxysBPrBYs5
Driving Directions
Lake Woodruff NWR is located 25 miles west of Daytona Beach, Florida, and 7 miles north of DeLand on US Highway 17 near the community of DeLeon Springs, Florida. From Highway 17 in DeLeon Springs, turn west and go one block to Grand Avenue. Turn south on Grand and go approximately 3 blocks to Mud Lake Road. Refuge directional signs are prominently displayed on both US 17 and Grand Avenue to direct the way to the refuge and headquarters office.
Paynes Prairie Preserve
Date: Friday, February 11, 2022
Contact: Pam Powell 352 750 2420 if you are not going to be at a meeting to sign up.
Time: Leaving from Eisenhower rec center at 8:30 am - meet in the parking lot at the far north end
Cost: $6 entrance fee per car and $10 per person to the driver of each car
Lunch: Pearl Country Store and Barbeque in the charming town of Micanopy
FNPS members only. Join FNPS
Paynes Prairie is located just south of Gainesville - a little under an hour drive up Interstate 75. The ranger leading this trip is Kevin Patton who is going to take us on a hike of the sinkhole systems. We will be walking on uneven terrain so best to wear closed-toed shoes. The hike will be from 1/2 mile to a mile depending on the participants' ability (or longer if the group wants to go the whole 2 miles of the trail). Kevin is one of the best trip leaders I have ever dealt with - you are going to love him.
Please see the link to the park for further information.
"Paynes Prairie is unique in many ways. Nowhere else in Florida can visitors experience wild-roaming bison and horses. Nearly 300 species of birds also frequent the park along with alligators, deer and many other animals."
Crones Cradle Conserve, Organic Farm in Citra
Date: Jan 11, 2022
We will meet at Hacienda Recreation Center parking lot (Pam will arrange for someone to handle carpooling for people who live south of 466)
Time: 8:30 am leaving Hacienda
Cost: $25 for the tour and lunch, and $10 per person for each driver.
Contact: Pam Powell
If you will not be at a meeting please call Pam Powell to sign up for the trip. 352 750 2420
FNPS members only. Join FNPS
Crones is an organic farm located in Citra, which is a little northeast of Ocala up 301. The manager will give us a tour of part of the 750 acres the farm is located on, including an area where he did a prescribed burn to restore the land to native growth. Native plants are grown and sold there, and organic vegetables. You can buy both at the rustic country store that also sells preserves and other goods and whatever vegetables are growing at the time.
The food is organic but not vegetarian - and very good. Please see the website for more about this very unique place.
Past Field Trips
2020 Field Trips - There were no Field Trips in 2020 due to COVID19.