Trees Communicate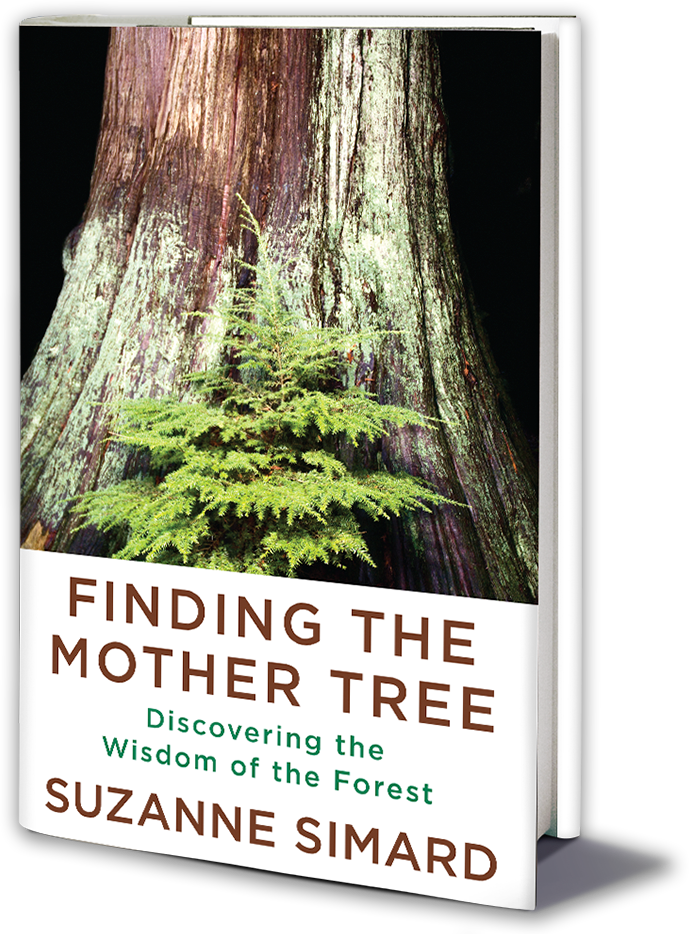 Did you notice that is a statement, not a question? Not only do trees communicate but they cooperate and look out for each other. This forester started her research to help improve logging practices. She found some very interesting information about trees. I wonder if other plants communicate in similar ways?
It definitely pays to take care of your soil. Sorry I have not found this book in a local library.
Planting in a Post-Wild World: Designing Plant Communities for Resilient Landscapes
The author was the keynote speaker at the 2022 OUTSIDE COLLABORATIVE. Some members of The Villages FNPS chapter are reading this together. https://www.amazon.com/Planting-Post-Wild-World-Communities-Landscapes/dp/1604695536
Gardening and Florida Native Plant Books
The Florida Native Plant Society maintains an extensive list of books about native plants. FNPS is covered by Amazon Smile. If you click on a link from their website, FNPS receives a supporting donation. Where appropriate the links on the page connect to the FNPS Amazon Smile purchase option. The following list and the FNPS list are not exactly the same.
The Zen of Florida Gardening by Lucy Tobias
This author recently contacted us about her book which contains a section of The Villages.
Bringing Nature Home Douglas W. Tallamy Native gardening and biodiversity matter. Learn about alien plants and the problems they bring. Is the home gardener the answer? Recommended by EVERYONE!
Recommended by guest speaker Robert Stamp.
Florida Books by Ginny Stibolt
Florida Plant Books by Craig Huegel
The Nature of Plants: An Introduction to How Plants Work Paperback – Illustrated, April 16, 2019
Blog: There were no Fences
Butterfly Gardening with Florida's Native Plants
Native Wildflowers and Other Ground Covers for Florida Landscapes
Florida plants for wildlife: A selection guide to native trees and shrubs
Noah's Garden: Restoring The Ecology of Our Own Back Yards. 1993. Sara Stein. Houghton Mifflin Harcourt, New York, NY. Also by Sara Stein My Weeds, A Gardener's Botany, and the follow-up to Noah's Garden, Planting Noah's Garden.
"Published to rave reviews in 1993, Noah's Garden shows us how our landscape style of neat yards and gardens has devastated suburban ecology, wiping out entire communities of plants and animals by stripping bare their habitats and destroying their food supplies. When Stein realized what her intensive efforts at making a traditional garden had done, she set out to "ungarden." Her book interweaves an account of her efforts with an explanation of the ecology of gardens. Noah's Garden has become the bible of the new environmental gardening movement, and the author is one of its most popular" spokespersons.
Plant information specific to Florida
Books written by speaker Dr. Walter Kingsley Taylor
Recommended by speaker Gail Hansen
The New Low-Maintenance Garden: How to Have a Beautiful, Productive Garden and the Time to Enjoy It By Valerie Easton Photographs by Jacqueline Koch Timber Press
Available on unlimited Kindle, Lake County Library You Tube Trailer
Beautiful No-Mow Yards: 50 Amazing Lawn Alternatives, Mar 6, 2012 by Evelyn J. Hadden
The book is available from Sumter County LIbrary
Lawn Gone! by Pam Penick
Recommended by Florida Wildlife Foundation

---
Return to Resources Page